If you face any of these common concerns, we can help.
How do I plan for IT support in my new space?
How do I minimize surprises with my current and future IT spend?
How do I reduce my frustration with IT?
How do I get help for our in-house IT team that's overloaded?
How do I get more proactive IT support & eliminate staff downtime?
How do I get our company out of tech debt?
How do I automate IT to be more efficient?
How do I prevent security incidents?
Fast, Simplified Same-Day Computer Builds
Computer Builds are one of the top frustrations for companies and it is an important first impression for their new employees.  Below is what we do to simplify and impress their new employees.
See what our clients are saying?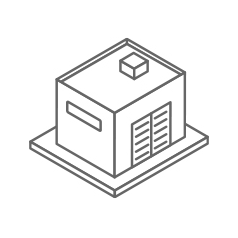 "We started working with Nexus two years ago after being referred by our rep from a previous IT company. Nexus jumped in immediately to handle all of our IT network needs and we haven't looked back. Not only has our downtime been dramatically reduced, we also enjoy fantastic support by a knowledgeable and communicative team that provides same day service. The software we use for our wholesale business is temperamental and in the past it seemed like we always had one-of-a-kind issues that were difficult/impossible to address. While the tricky software hasn't changed, Nexus never fails to work out the problem in a timely manner. As a small office, we appreciate the personal relationship with Nexus and the feeling that we're not just another client."
Office Manager of a Wholesale Building Supply Company