Our Life Sciences Services include:
Audit & Compliance Assistance (FDA, PCI, HIPAA, GMP)
Cybersecurity Risk Assessment, Monitoring & Management
Consistent & Reliable Internet Uptime
Virtual CIO Access to Support Your Team with Our Engineering Experience
Customized Network Management Designed Around Your Needs
Validated Machine Controls
Network Compliance from Day One
The best secured networks protect from the edge to the endpoint. We have a turnkey system for ensuring that breadth of coverage from day one.
We design networks from the ground up with security best practices in mind and follow a model of least privilege. This means that everything is assumed untrusted and implicitly blocked, unless explicitly granted. We keep devices of different types and functions separate and all inter-network traffic must be inspected by the firewall running anti-malware, intrusion prevention, and application visibility.
Client workstations are protected with security software, which also integrates natively with the rest of the security fabric, providing additional data to the network firewalls and keeping you safe and compliant.
Life Sciences IT Audit & Compliance
We specialize in helping life sciences companies manage the complexities of IT. Nexus' internal security division is led by senior security engineers with extensive experience providing security enhancements, emergency patches and risk analysis for our clients across all data types supporting HIPAA, PCI, FDA-11 and GMP. Our SOPs and approach to security requirements are the most stringent available from an outsourced IT partner.
Cybersecurity, Risk Mitigation & Compliance
We understand the impact cybersecurity risk has on organizational operations (including mission, functions, image, or reputation) and we supply the oversight and reporting to ensure you and your team are protected.
This includes:
Managing Access to physical and logical assets and associated facilities for authorized users, processes, and devices.
Phishing Campaigns provide continued education and empower staff to be responsible for reducing the most vulnerable threats.
Awareness Training for personnel and partners so they can appropriately perform all their cybersecurity related duties and responsibilities consistent with related policies, procedures, and agreements.
Complete Compliance Paperwork (GMP, FDA, HIPAA, PII) provided by Nexus including network configuration, strategy and design, group policy, security design and policies.
Monthly Reporting on security, endpoints, hardware lifecycle, software and network monitoring.
NIST CSF Compliance Nexus aligns its service offerings to the well-known and respected NIST CSF (National Institute of Standards and Technology Cybersecurity Framework). As part of our quarterly business reviews, we provide customized cybersecurity reports based on the NIST Framework.
CyberLiability Insurance Assistance to help with your cyberinsurance application and work with your insurance agent.
Disaster Recovery and Business Continuity (DR/BC) to recover data in the event of failure, malicious attack, or other data loss events.
24/7 Support available to tackle minor or major issues across the network or any device.
Data-Secured Cloud Environment access and maintenance to ensure data protection.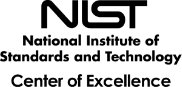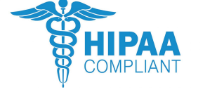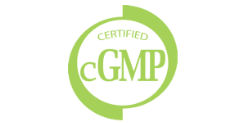 Augment Your Internal Resources with our Expertise
With our "Virtual CIO" (VCIO) model, we interact with your organization as a member of the management staff and assist with strategic planning, budgeting, IT guidance and consulting. We analyze ongoing systems operations, look for efficiencies and develop an IT roadmap that supports your business goals. We are vendor-neutral and advise you on the right fit for the right budget based on years of engineering experience, not assumptions.
Consistent & Reliable Internet Uptime – Beyond 9 to 5
We understand that life sciences companies do not run like a typical "9 to 5" business. Nexus monitors critical infrastructure 24×7, 365 days a year. Our monitoring is the core of our business and allows automated responses, often proactively providing you with the highest levels of access and reliability. While monitoring varies based on the subject and device, in most cases we are alerted to a potential issue within minutes.