See what separates us from the rest.
Individual Employee Experience
Time to Order & Install a New Secure Network
Overall Customer Satisfaction Rating
Individual Employee Experience
Working with us means always getting experienced engineers and support personnel that understand how to prevent and solve issues.
Average Resolution Time
Because we have experienced teams responding to the first call, we resolve issues quickly.
Overall Customer Satisfaction Rating
We believe service in IT is important and we want to eliminate frustration and downtime. Our 5-star satisfaction rating is a source of great pride for our staff.
Time to Order & Install a New Secure Network
We understand the National Institute of Standards and Technology (NIST) cybersecurity framework and we ensure your network meets these security standards from day one.
How can we help you?
Solving IT challenges is what we do. See how we have positively impacted organizations across North Carolina.
Client
Growing Small to Mid-Size Firm
Challenge
Client had a recent security incident that increased their risk of reputational harm and caused them to lose confidence in their overall IT security framework.
Solution provided by Nexus
Advanced Security for Network Design
Result
Reduced IT security risk and restored client confidence due to Nexus best-practice Network as-a-Service solution, along with managed services.
Client
Established Engineering Firm (20+ years) with 20 employees
Challenge
Current server equipment was on premise and end of life, forcing Client to decide whether to replace servers with a significant CapEx investment or move to the cloud.
Solution provided by Nexus
Serverless Infrastructure
Result
Improved speed & access reliability due to application and file migration to the cloud, as well as upgraded network infrastructure. Employees can now work securely anywhere (without using a VPN) and utilize critical business applications. The shift to Serverless Infrastructure took the Client's technology from a variable CapEx expense to a manageable and scaleable OpEx expense.
Client
Growing Real Estate Company with 35 employees
Challenge
Client IT contact was spending excessive time onboarding new employees – purchasing new computers, delivering them to its MSP for new user setup, awaiting engineer configuration and installation of software programs and finally delivering to the new employee.
Solution provided by Nexus
Workstation Automation
Result
Simple, fast onboarding process, increased employee satisfaction and improved productivity. New employee receives computer, logs in with new credentials, computer is automatically configured and designated software programs installed.
See what our clients are saying.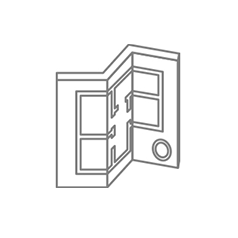 "After having a few bad experiences with others, we switched to Nexus Network Technologies and they are absolutely crushing it! They came up with a cloud mapping solution for Revit to still work on the cloud. When we buy new computers now all we have to do is connect them to the web and all their solutions push to the new computer. It cut down on a ton of time internally for us to build them out. They are also very responsive on any tickets we put in."
Vice President, Commercial Architect Firm
"I give them hard problems with legacy technology and they can solve it, when a lot of others can't. I have a lot more confidence now in my IT support and have to worry about it less."
CEO of an Engineering Firm
"Nexus took the time to understand our needs and provided IT solutions that have improved efficiency, provided a safer environment and improved productivity – all within budget. We are now receiving more support, & our dollar is going farther. We have IT partners we can trust & rely on! This is game changing for my business."
COO of a Commercial Real Estate Company
"As a pharmaceutical manufacturer, it is critical that we comply with regulations set forth by the FDA and other local, national and international governing bodies. Nexus understands this, has underlying knowledge of quality and compliance requirements and works with us closely to ensure those standards are met. Their support in this area is vital to our business and provides confidence that we're delivering safe and effective products to our customers."
Founder/Executive Chairman & CSO of a Pharmaceutical Company