When business uptime matters, REAL experience matters more and security matters most.
Businesses are largely dependent on technology to maintain everyday operations and ultimately drive employee and customer satisfaction. IT matters, and so does your choice in network and support providers. The host of companies who say they provide network and IT services is overwhelming to sort through. When IT matters for your business, choose Nexus. We deliver service that surprises you and security that won't.
We raise the standard in network operations and reliable managed services with a – dare we say it – enjoyable user experience – because it's what real estate, life science and all growing businesses deserve. Don't accept anything less.
Your organization deserves a better class of IT professionals.
Top-shelf support, not help desk based on a script

First call resolution in 15 minutes

A security-first approach that ensures compliance and network integrity
24/7 monitoring and analysis to prevent issues before they arise
Secured services with personalized solutions.
Nexus offers a variety of services structured into three main categories. Within each of these areas we offer unique expertise and create a customized solution for your business.
Managed Services
We can take IT off your plate as little or as much as you need with a package of security-oriented solutions to protect you and your employees. From proactive planning to daily reactive support that maintains critical business systems, hardware and software – we have you covered.

Network as-a-Service
A reliable, secure network for office infrastructure with a stable monthly budget. Turnkey network security included.

Consultation & Project Services
When you need a "virtual CIO" for strategy, planning and budgeting or you have a special project such as a migration or response to a security incident, we can support you.
What makes Nexus different?
See what our clients are saying.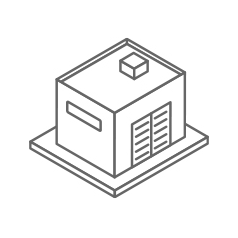 "We started working with Nexus two years ago after being referred by our rep from a previous IT company. Nexus jumped in immediately to handle all of our IT network needs and we haven't looked back. Not only has our downtime been dramatically reduced, we also enjoy fantastic support by a knowledgeable and communicative team that provides same day service. The software we use for our wholesale business is temperamental and in the past it seemed like we always had one-of-a-kind issues that were difficult/impossible to address. While the tricky software hasn't changed, Nexus never fails to work out the problem in a timely manner. As a small office, we appreciate the personal relationship with Nexus and the feeling that we're not just another client."
Office Manager of a Wholesale Building Supply Company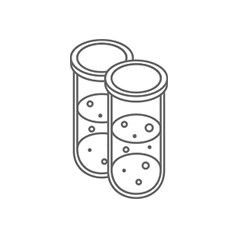 "I have nothing but good things to say about Nexus. We use them for Network as-a-Service, as well as Managed Services. Our internal IT team is primarily cloud-oriented, so bringing Nexus on-board to manage onsite IT tasks and needs has been a tremendous asset. Mike Schwarzbauer, owner of Nexus, has visited our site numerous times – making it a point to understand our business himself. Based on our excellent partnership and their expertise, we continue to increase our support hours with them. Nexus is a great partner for onsite IT needs."
Director of IT, Genomic Amplification Technology Developer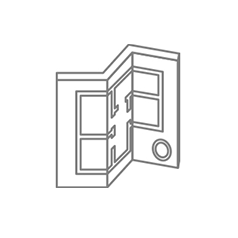 "After having a few bad experiences with others, we switched to Nexus Network Technologies and they are absolutely crushing it! They came up with a cloud mapping solution for Revit to still work on the cloud. When we buy new computers now all we have to do is connect them to the web and all their solutions push to the new computer. It cut down on a ton of time internally for us to build them out. They are also very responsive on any tickets we put in."
Vice President, Commercial Architect Firm
"Until recently, we had an internal employee that handled IT. When that person left, there was a huge gap. Nexus stepped in – assisting with all things IT, even down to procuring new equipment for us. They are extremely accommodating and explain things in a way that is understandable to non-IT staff. When we have a request, they always make it happen. Having them on our team gives me one less thing to worry about and makes my job easier!"
Vice President, Operations of Meeting & Event Talent Agency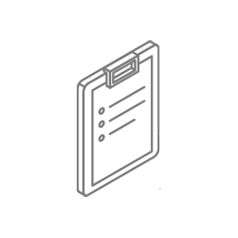 "I've been working with Nexus over the past 3 months and have found them to be friendly, professional, knowledgeable and incredibly easy to work with. They take time to explain things on a level that is understandable. They are quick to respond to requests – when submitting a ticket, I typically receive some sort of acknowledgement or response within 5 min or less. I feel like they work hard to help me and my team succeed by functioning as a partner – not just a service provider. Nexus truly is part of our team."
Practice Administrator of a Private Medical Practice
"As CEO the more I can get out of IT, the better it is for me and the company. Nexus makes that possible."
CEO of an Engineering Firm
"We have limited resources – so anything we can do to streamline operations benefits our bottom line directly. Before Nexus, IT was a real struggle and extremely time intensive. Since we started working with Nexus, that has changed dramatically. Nexus staff has taken the time to understand our business and users needs."
COO of a Commercial Real Estate Company
"Nexus' customer service is consistent and reliable. There are many providers that can design, but not all follow through when the design is completed. With Nexus, we have not seen the service level decline at all. We know we can count on our partners at Nexus and they are a pleasure to work with – simple as that!"
Founder/Executive Chairman & CSO of a Pharmaceutical Company